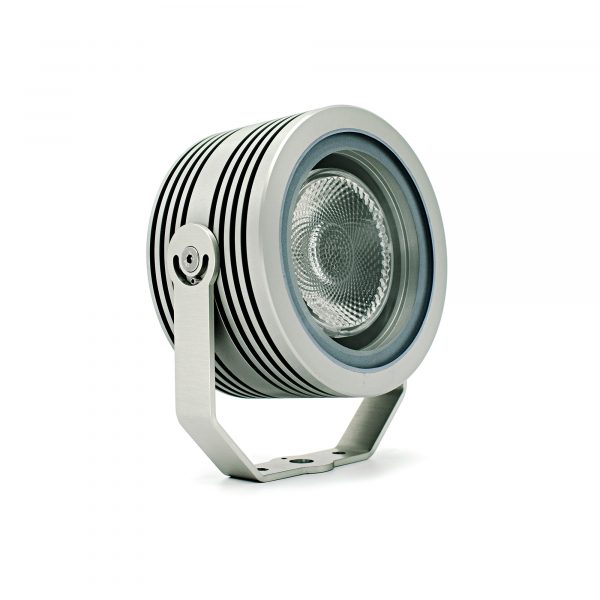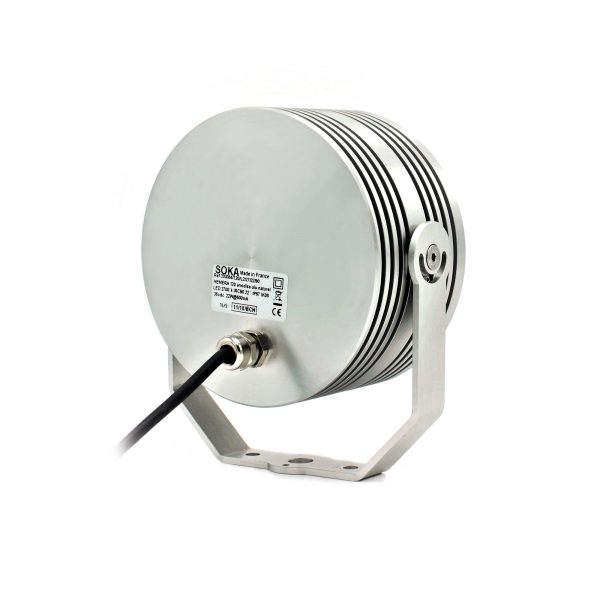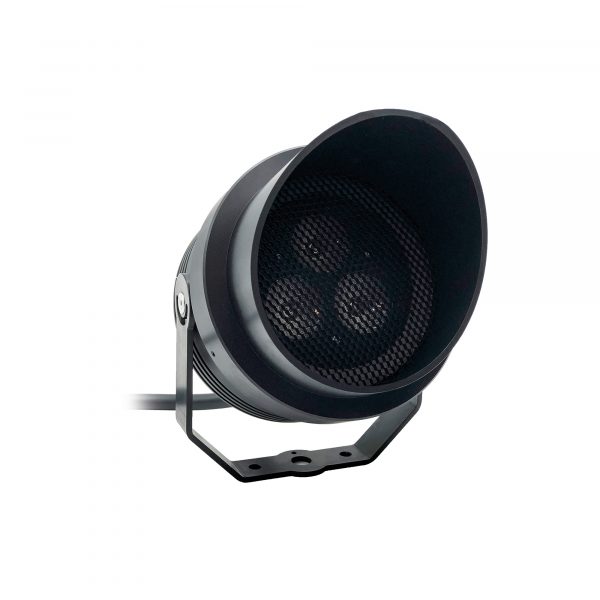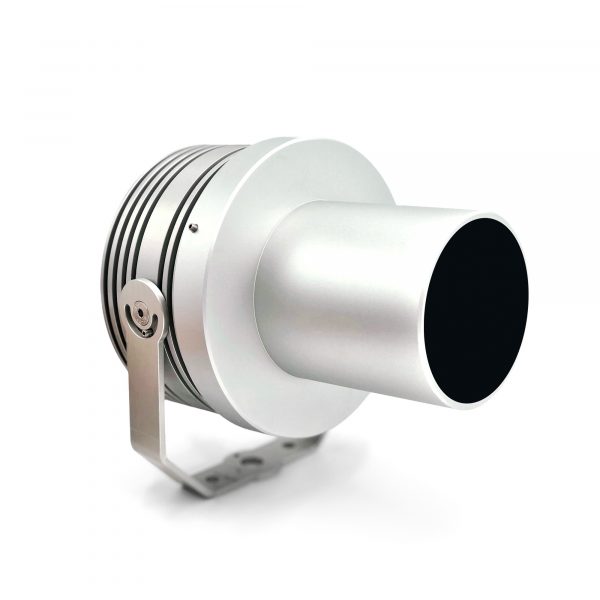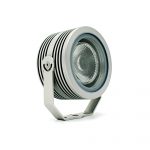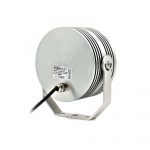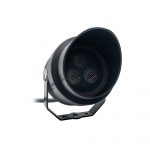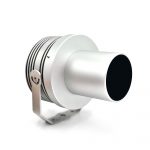 HEMERA 120
OUTDOOR SOLUTION / SPOTLIGHTS











Designed to withstand the harshest weather conditions, this adjustable outdoor spotlight is the most powerful light in the range.
Machined in one piece using the best aluminium alloys, it benefits from marine-quality anodisation treatment. Anti-corrosion and anti-condensation, it is equipped with a 6-mm screen-printed protective glass. Highly robust, it can resist wear due to extreme conditions such as sea air, strong gusts of wind or extreme temperatures.
With a wide range of optics and four types of high-performance LEDs, this light adapts to all your lighting projects. Highly flexible, it allows you to accentuate both a precise point via an ultra-intensive beam or achieve more homogeneous lighting thanks to a choice of optics with wider beams.
Zero condensation
Up to 45,000 Candelas in the axis
Optics: from 5° to 84°
Colour temperatures: 2700° k, 3000° k, 3500° k, 4000° k
Maximum LED power: up to 32W
LEDs sorted on 2 MacAdam Ellipses
Documents
POWER & PHOTOMETRY
Schema
Accessories & Options
INDICATIVE DATA FOR LED 3000° K CRI 90
| LED TYPE | VOLTAGE | Max direct current | POWER | Beams | Candelas in the axis | Lumens output |
| --- | --- | --- | --- | --- | --- | --- |
| LED 2 | 12 vdc | 900mA | 11W | 5,7° | 43 692 Cds | 741 Lm |
| LED 3 | 35 vdc | 600mA | 21 W | 11° | 36 541 Cds | 1 709 Lm |
| | | | | 22° | 9 199 Cds | 1 646 Lm |
| | | | | 36° | 3 956 Cds | 1 614 Lm |
| LED 4 | 37 vdc | 900mA | 33W | 17° | 25 748 Cds | 2 656 Lm |
| | | | | 21° | 12 997 Cds | 2 511 Lm |
| | | | | 33° | 6 109 Cds | 2 450 Lm |
| LED 5 ** | 37 vdc | 900mA | 32W | 32° | 5 482 Cds | 3 574 Lm |
| | | | | 50° | 3 838 Cds | 3 608 Lm |
| | | | | 66° | 3 090 Cds | 3 587 Lm |
| | | | | 84° | 2 008 Cds | 3 613 Lm |
| ** Reflector version | | | | | | |
(FR)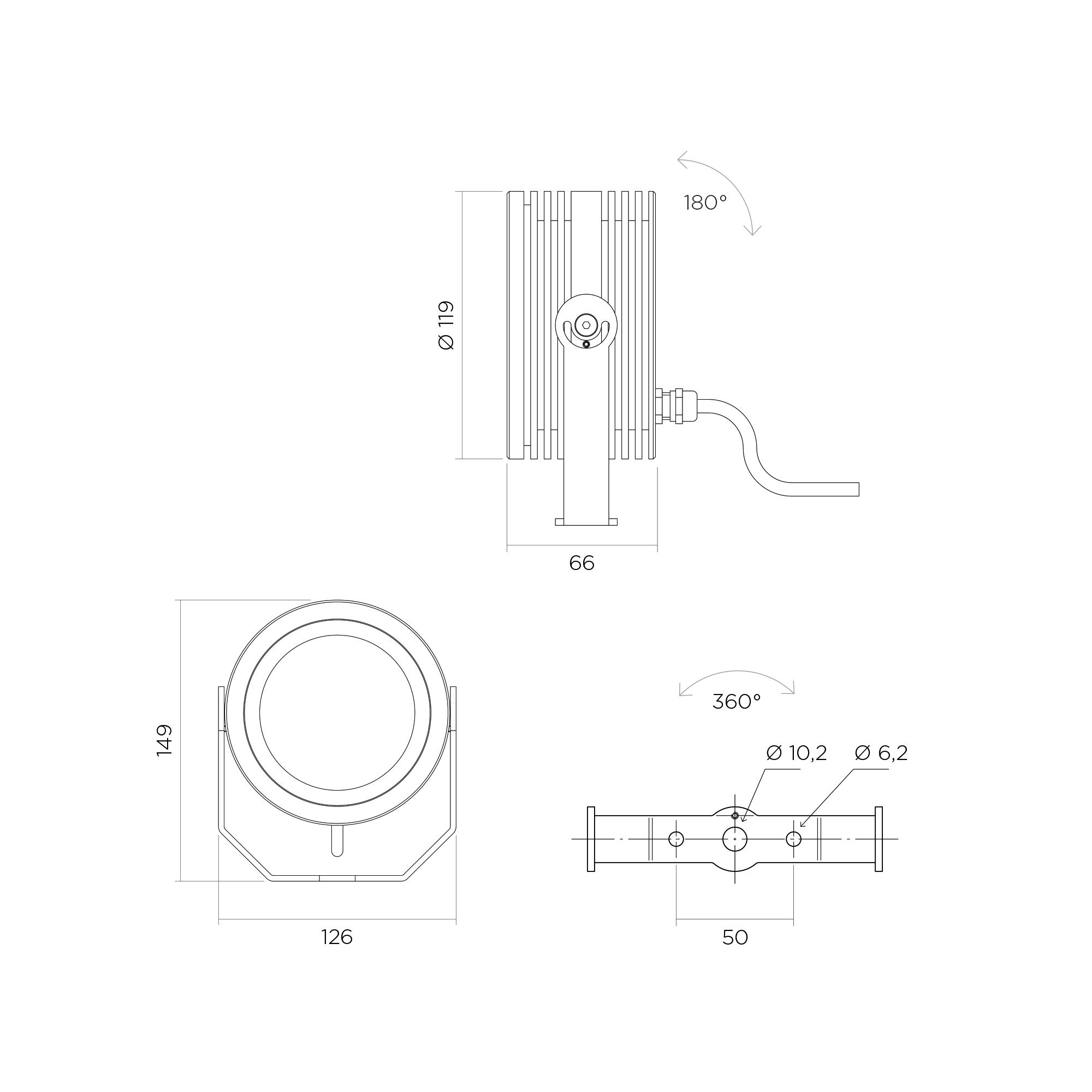 Accessories
HEMERA 120 – FILTER HOLDER
Options

Other beams

,

Other finishes (anodising or powder-coated painting)

,

Other color temperatures

,

Tunable white

,

RGBW

,

Tunable white

Control

0 - 10 V

,

DALID

,

DMX

,

WIRELESS