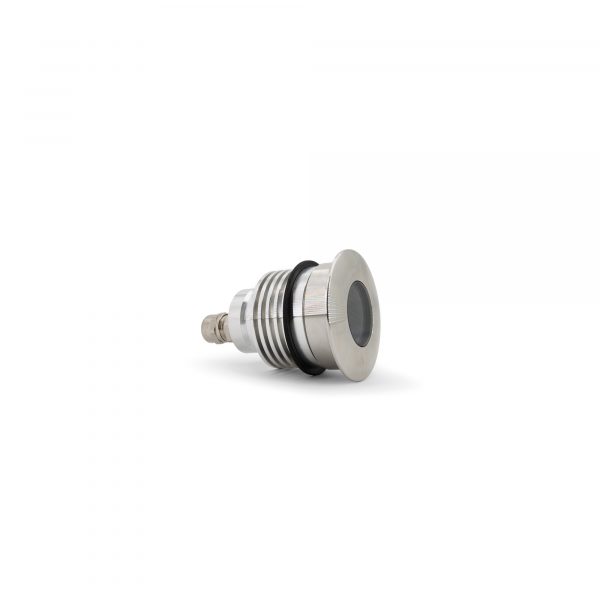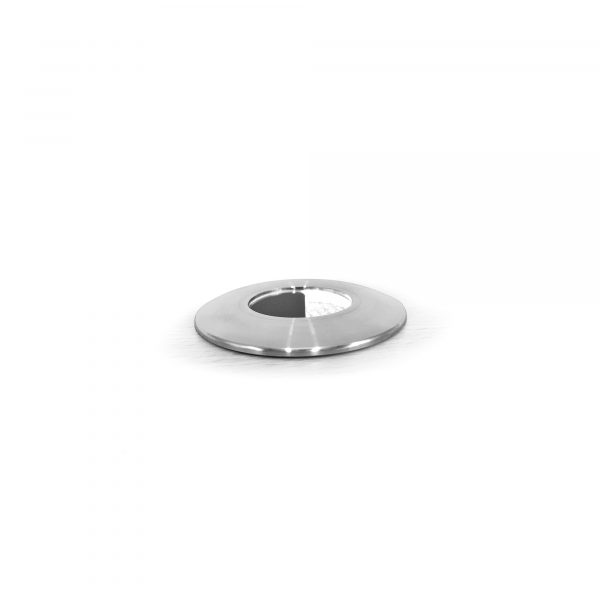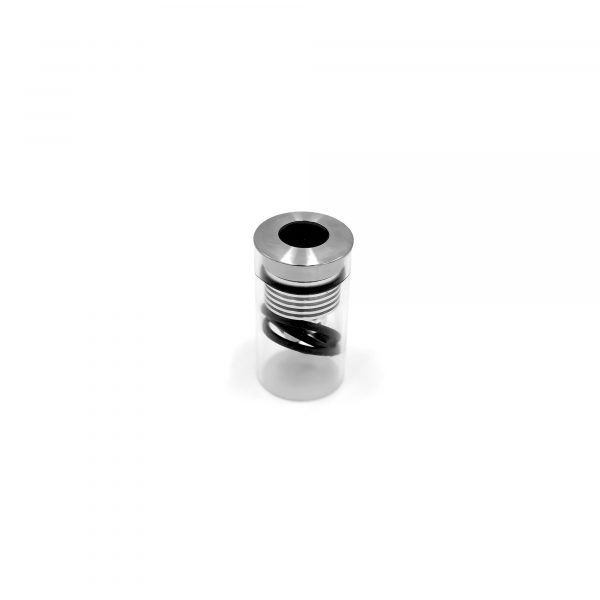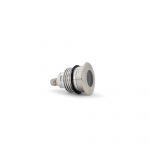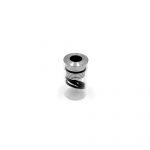 HERA S
OUTDOOR SOLUTION / RECESSED FLOOR LIGHT










This compact and efficient recessed floor light offers a wide range of optics and two types of high-efficiency LEDs.
Machined in one piece using the best aluminium and stainless-steel alloys, the HERA benefits from anti-corrosion and anti-condensation technology. Equipped with 8-mm-thick tempered glass, it is robust and resists wear due to harsh conditions such as sea air or heavy traffic.
HERA is perfect for both accentuating a precise point via an ultra-intensive beam or for achieving more homogenous lighting with wide-beam optics.

316L stainless-steel bezel
Zero condensation
Anti-corrosion
Beams from 4°
Colour temperatures:2700° k, 3000° k, 3500° k, 4000° k
Maximum LED power: up to 6W
Documents
POWER & PHOTOMETRY
Schema
Accessories & Options
INDICATIVE DATA FOR LED 3000° K
| LED TYPE | VOLTAGE | Max direct current | POWER | Beams | Candelas in the axis | Lumens output |
| --- | --- | --- | --- | --- | --- | --- |
| LED 1 IRC80 | 3 vdc | 900mA | 3W | 4° | 28 105 Cds | 214 Lms |
| | | | | 7° | 8 214 Cds | 198 Lms |
| | | | | 13° | 3 101 Cds | 196 Lms |
| | | | | 17° | 984 Cds | 184 Lms |
| | | | | 21° | 631 Cds | 149 Lms |
| | | | | 33° | 390 Cds | 159 Lms |
| | | | | 52° | 286 Cds | 193 Lms |
| LED 2 IRC 90 | 12 vdc | 500mA | 6w | 13° | 7 490 Cds | 490 Lms |
| | | | | 14° | 5 621 Cds | 441 Lms |
| | | | | 22° | 1 949 Cds | 423 Lms |
| | | | | 27° | 1 456 Cds | 439 Lms |
| | | | | 33° | 881 Cds | 391 Lms |
| | | | | 61° | 521 Cds | 488 Lms |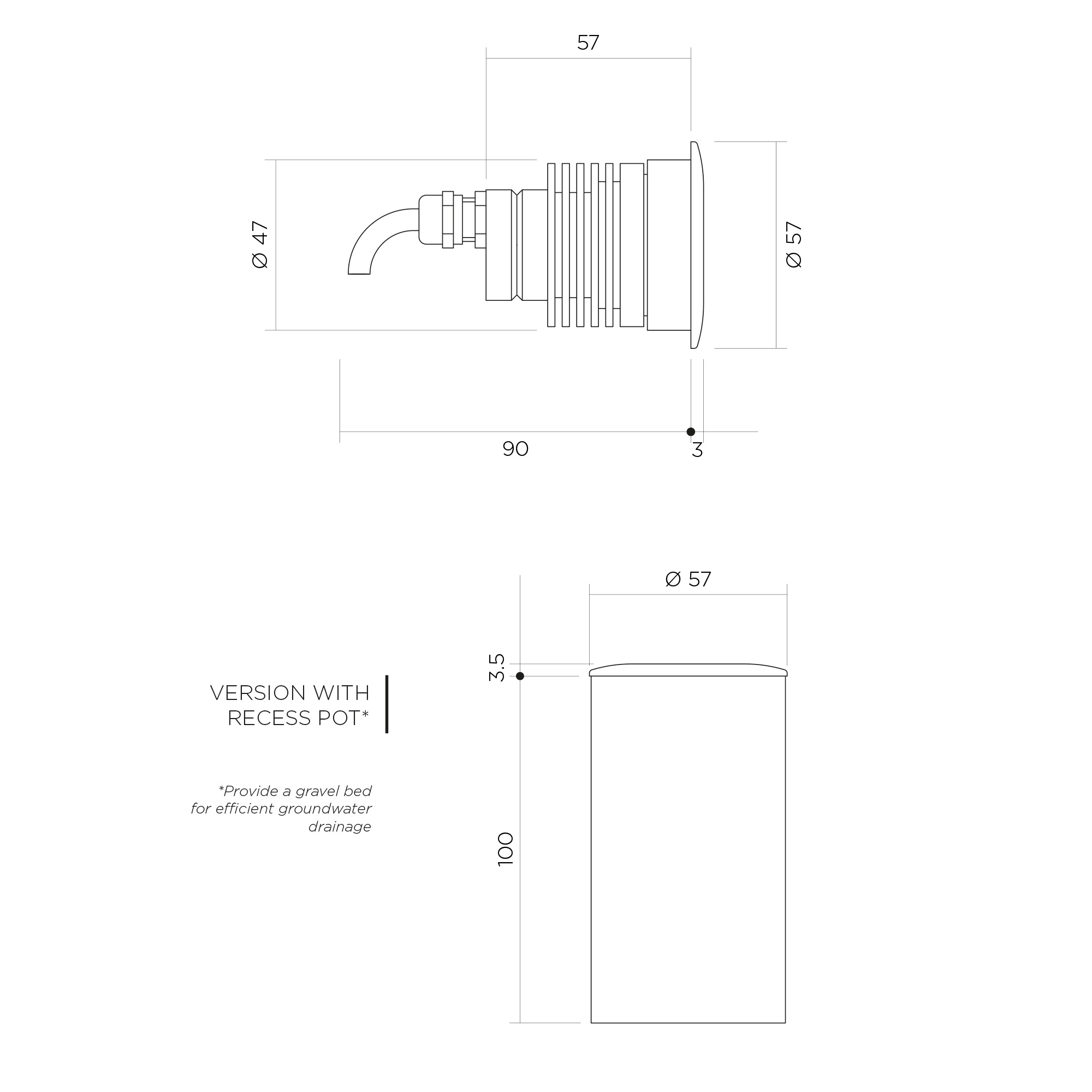 Accessories
Options

Other beams

,

Other bezel materials and shapes

,

Other color temperatures

,

Tunable white

,

Recess pot

,

Tunable white

Control

0 - 10 V

,

DALID

,

DMX

,

WIRELESS